Are you planning to start a business where you sell your vape products online? If so, then join VAWOO platform by Solifexo to become one of the best entrepreneurs who will carve out a niche in the world of e-commerce and vape industries.
Electronic commerce has expanded rapidly over the past 15 years and is predicted to continue at this rate, or even accelerate. Fast development of e-commerce within the last decade can be explained by the growing use of the Internet for commercial purposes.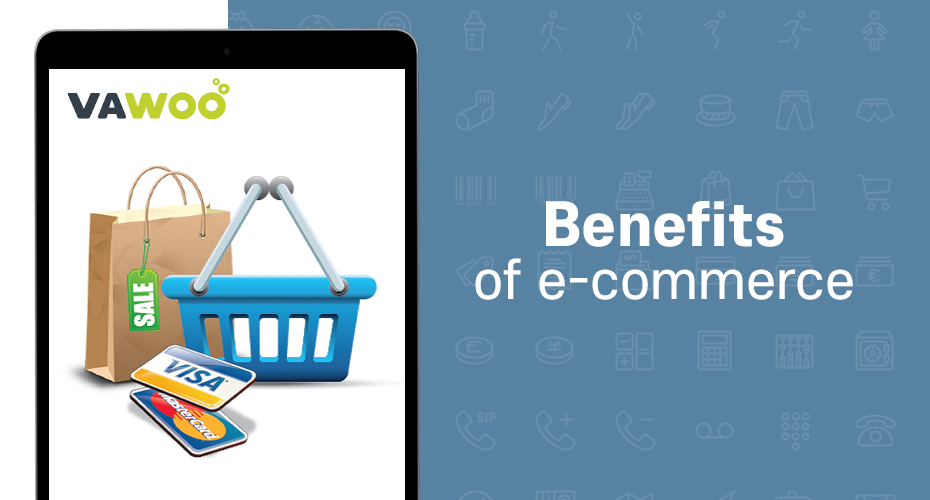 According to the statistics, consumers usually prefer to make purchases by means of online stores on the Internet. For the last years, about 90% of buyers have shopped in online stores at least once. Just ponder upon these indicators! Purchases in online stores for a number of reasons are favorable to buyers, therefore. So the further we go, the more people prefer online shopping and Internet purchases.
Is your business presented to the Web? If no, we know how to persuade you to START!
E-commerce is:
1. fast and reliable
2. without limits and borders
3. cost effective for everyone
4. easy to advertise and sell
5. simply to find and buy
The most valuable e-commerce' benefits you should know.
1. Boundaries in Specialization for E-commerce
Online stores can be both universal and specialized – as VAWOO.com specializes in vaping industry.
2. Low Investments
There is no need in huge invested capital in order to open an online vape store. Most often investments are directed in the creation of online store, promotion, some money for a turnover.
3. NO Geographical Limits
Your business is no more limited to any geographical boundaries. E-commerce allows interested companies, such as e-liquid, device and vaping accessories' manufacturers, to reach the global market. By means of electronic commerce, even small enterprises can get access to the world market. With an e-commerce website, the whole world is your playground.
Moreover, e-commerce allows consumers to electronically exchange goods and services with no barriers of time or distance.
4. Lower Prices for Your Targeted Audience
Online vape store means lower prices for buyers, search simplification and a huge saving of personal time that is very essential, especially to big cities.
5. Sales NON – STOP
There are no time limits because the electronic trading gives the chance to carry out operations 24 hours a day, considerably increasing sales and profit. The online store works 7 days a week, 365 days a year.
6. Gain New Customers With Search Engine Visibility
The possibilities for every seller of developed representation and advertising of vape products are significantly higher on the Internet, the costs of similar actions are significantly lower than offline.
7. Boost Brand Awareness
E-commerce will help your brand get more awareness in the online landscape. As you develop more web pages, the search engines can index them and boost your placement. As your site gets more visibility, people will become familiar with your brand and reputation. Solifexo company is responsible for attracting more vape audience to your online stores.
8. Promotion Through Feedback
Buyers can look through the ratings and vaping reviews placed by other clients about the acquired product or seller which can significantly help them make the decision concerning the purchase.
9. NO Limits for Your Products.
There are no restrictions on the number of goods. The online store isn't limited allowing to expose all vape products which in general exist in your assortment on a show-window.
E-commerce is no longer a luxury for today's businesses. It's a necessity. Fortunately, with the right tool like Vawoo.com, running an online vape store is easy and effective. Let us handle these complexities and challenges for you!